The kuffar are planning to celebrate the first Annual Everyone Draw Muhammad Day on the 20th of May, 2010. Following is the poster for that event.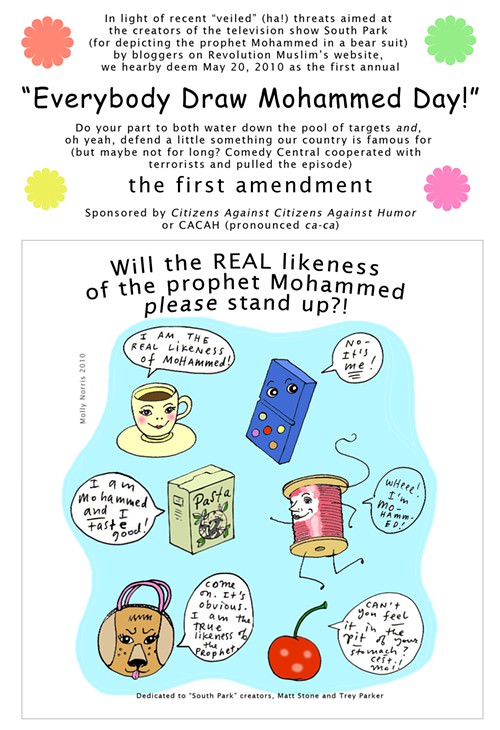 Here is our video response to it followed by a lecture explaining how the Sahaba (RA) would react to such blasphemy and the rulings on how we should deal with it. It's long but do take some time out to read it. It's very important. You can either listen to the lecture posted after the video or just read the typed article. It's the same. Though, if you haven't got enough time for that, at least listen to the last 10 minutes of the lecture or read the last 4-5 pages.
UPDATE 10/05/10: Note that the video has been removed. Inshallah, I hope to have it uploaded again in a few hours, inshallah. The video has been uploaded again!
Source 1
The video above may be downloaded from the following sites:
Rapidshare
Mediafire
Click here to Subscribe news feed from "IslamicB", so that you do not miss out anything that can be valuable to you !!